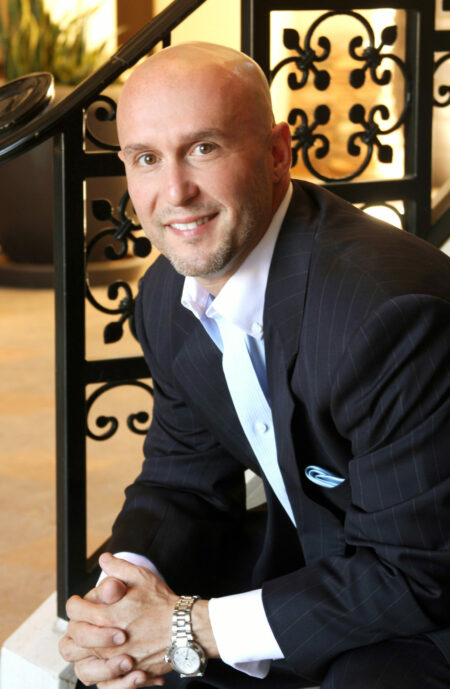 Ian Ricci
Luxury Real Estate
Ian always brings his "A" game. It can be traced back to playing highly competitive sports where his late father instilled in him the importance of discipline, dedication and above all, dependability. Born and raised in New York, he graduated from Arizona State University and after a 2-year residence in Manhattan, he returned to Arizona in 1999. Since then, he has resided in McDowell Mountain Ranch and now he and his wife, Sheila, raise their 2 boys in this terrific north Scottsdale community.
Operating on the belief that expectations are the strongest foundations for success, Ian focuses on establishing the most important objectives to orchestrate the best possible experience for his clients. His consistent high level of communication connecting clients with the market trends and conditions guarantees excellent exposure for his sellers and vital knowledge for his buyers.
Since he began his career in real estate 12 years ago, Ian has been setting new standards by which others can only dream of attaining. In addition to making a name for himself in the north Scottsdale market representing both buyers and sellers, he has developed distinct relationships with a select group of investors that rely solely on him to secure and acquire profitable properties. Thus, Ian's resources in all associated trades has proved to be invaluable to his clients. He has been recognized on many occasions, including TV spots, as a trusted source when it comes to luxury residential real estate. More importantly, he delivers the ultimate experience to each one of his clients. Going the extra mile is not only about being different, but also just in his nature.
His unwavering commitment to excellence in all that he does has resulted in clients for life. His motto is "quality over quantity, not only in business but in life" and the proof is irrefutable. With his passion and professional expertise in real estate, Ian is sure to offer you a lucrative approach to buying, selling, and investing.